Driving brings great freedom to life, but at the same time, it comes with potential responsibilities to ensure safety on the road. Getting control over your car may appear challenging in the first phase of learning, but if you stay determined, it is possible to observe incredible outcomes within very less time.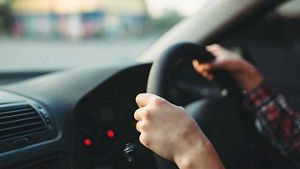 If you are just beginning with your driving lessons, it is first important to gather some background information on how to make your lessons worthwhile. Well, the article below may help you get the most interesting tips on ensuring effective learning with your new driving lessons.
Get enough sleep at night
Getting enough sleep before your driving lesson is a must because it may help you to stay focused, energetic, and alert as well. People with healthy sleeping habits are always ready to take up new challenges. Moreover, they have better procedural memory that helps them to acquire necessary information about vehicle controls. Therefore, it is important to give more priority to sleep before beginning your driving lessons.
Familiarize yourself with car layout
Although each model of car comes with a few additional and advanced features, there are some basic elements that stay common in all cars. They are dashboard instrument panel, gear stick, clutch pedal, rearview mirrors, indicators & lights, steering wheels, brake pedals, and accelerator pedals. The steering wheels and pedals will always be at the same point in all vehicles; however, the exact location for other controls may vary from brand to brand.
Take your accessories
The most important thing you need to carry to your driving lessons is your learner driver's license, of course. Experts will advise you to carry this all the time while driving your car. In today's digital world, you can also keep a soft copy of your driving license on your smartphone. But it is also important to mention that using a cell phone is not allowed during the driving session. Therefore, you should keep it silent to avoid distractions.
Wear right clothes
Wearing comfortable clothes for driving lessons may help you to enjoy more freedom while driving on the road. Modern cars come with advanced features that can assist you with driving. The right pair of shoes will further help you to maintain adequate speed and stop the car when asked to do so. It is advised to wear clothes that permit free movement of arms so that you can drive safely on traffic-rich roads.
Maintain focus on driving
In order to learn the best technique for driving, it is important to maintain an enhanced focus on the course. The experienced drivers will organize multiple theory and practical sessions for clients so that they can enjoy safe driving practices in the long run. The driving instructor will also test your abilities to maintain focus on whatever is happening around you.
Once you start following these simple tips and tricks to find best driving school near me, it will be easier to learn the best technique for driving on tough roads.