Are you departing from or arriving to Heathrow Airport? As the busiest airport in the UK and second-busiest in Europe, it's no wonder why this location is one of the most expensive places to fly. To make sure that your travel experience goes smoothly consider all options for Heathrow Airport transfers to get there: budget, luggage size, and time should be taken into account when deciding which method works best for you!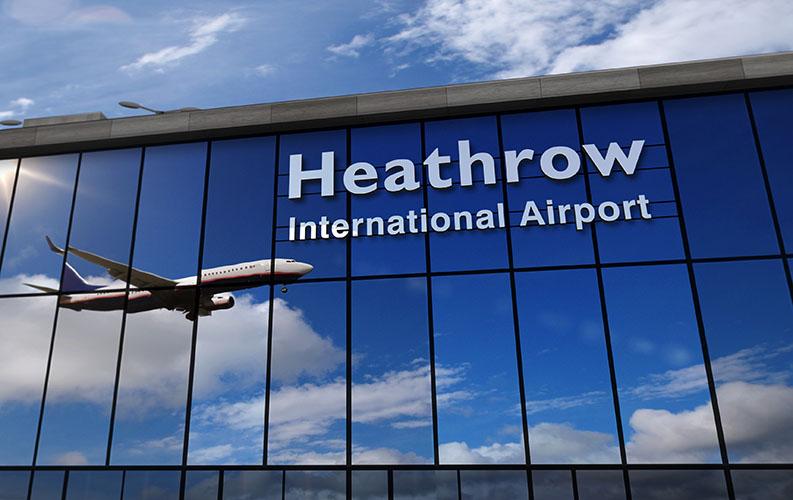 Taxis
For a hassle-free journey to and from Heathrow Airport, taxis are your go-to option. You'll never be stuck for long as there's always plenty of cabs outside the arrivals hall ready to take you directly wherever you need to go – no waiting around! Although they do come with an added cost compared to other forms of transportation, especially during peak periods, it might just be worth it for some extra convenience and peace of mind.
Uber
For those looking for an inexpensive, convenient way to get around Heathrow Airport, Uber is a great option. Simply download the app on your phone and you can request a ride in moments. Although usually cheaper than traditional taxis, prices may be steeper during high-traffic periods.
The London Underground
If you want to get the most bang for your buck while exploring London, opt for the Underground! In addition to being rapid and economical, it's also an efficient way of getting around central London. Nonetheless, if navigating through the bustling crowds on a public transportation system is not something that appeals to you – or if it intimidates because of its unfamiliarity – then maybe taking different means is worth considering too.
The Heathrow Express
For those who are tight on time and have plenty of baggage, the Heathrow Express is an optimal choice for getting to central London. This high-speed train runs from Heathrow Airport all the way to Paddington Station with incredible speed – though it's one of the most expensive options available.
National Express
If you're looking for an affordable and leisurely way to travel between Heathrow Airport and London, National Express is the best option. This bus company has unbeatable prices, but it's also a much slower journey than other forms of transportation. Nonetheless, if cash flow or time are not concerns, National Express can provide the perfect solution!
Transfer companies
If you're looking to move from one destination to another in London, transfer companies provide an extensive selection of vehicles, such as cabs, minibuses and coaches – perfect for groups or individuals with a substantial amount of luggage. Especially if you are departing Heathrow Airport; many reliable transfer companies offer their services at competitive prices.
Airport Parking
If you are heading to Heathrow Airport by car, parking is a necessity. You have the option of choosing from short-term parking–the most expensive yet convenient alternative; long-term parking–the least costly but also less accessible selection; or valet parking which offers convenience when you find yourself in a rush or with an abundance of luggage.
Which option is right for you?
When determining the best mode of transportation for your particular journey, take into account your budget constraints, luggage size, and available time. If you're looking to make a saving on costs, then look no further than London Underground or National Express. Meanwhile, if speed is of the essence go with Heathrow Express or taxi. Alternatively for those traveling in larger groups accompanied by hefty suitcases opt for an airport transfer company or secure parking at the airport.
Tips for a smooth transfer
No matter the route you decide to take, here are some tips to make sure your transition is seamless:
Be sure to secure your transfer ahead of time for optimal pricing and assurance that you will have a seat.
To make your travel experience as smooth and stress-free as possible, be sure to arrive at the airport ahead of time. This allows you ample opportunity for check-in procedures and passing through security with ease!
Make your trip as seamless as possible by packing lightly. Expect potential delays due to traffic or weather, so be prepared for the unexpected!
Conclusion
With a variety of options available for traveling to and from Heathrow Airport, it can be difficult to determine the best one that meets your budget, luggage needs, and schedule. However, by taking advantage of the tips offered in this blog post you can ensure an effortless transition with minimal stress.